We are delighted to invite you to join us for our Christmas concert on Monday 11 December. Our programme is centred around William Mathias' Ave Rex, with a selection of traditional and more modern favourites.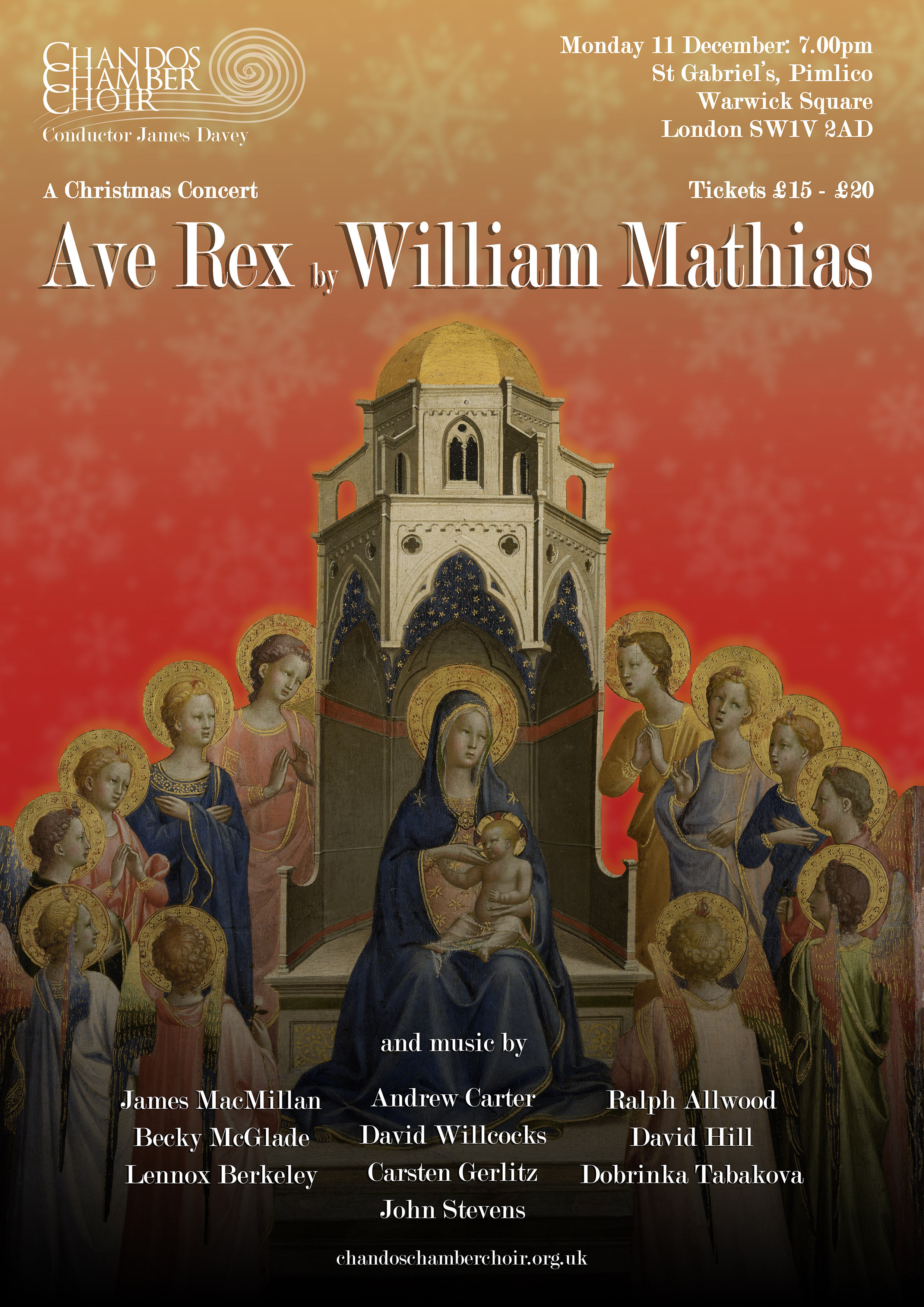 William Mathias (1934-1992), a Welsh composer, is particularly celebrated for his choral works. Ave Rex is described as a "carol sequence", comprising settings of four medieval carols. One of these movements, the boisterous Sir Christèmas, is well known in its own right and often performed independently.
We are also looking forward to performing Becky McGlade's In the Bleak Midwinter, James MacMillan's O Radiant Dawn, and Dobrinka Tabakova's Good-will to men, and peace on Earth alongside well established settings of carols and seasonal songs.